Automatic door technology as you've never seen it before!
Record manufactures a vast selection of high-tech door automation products for modern building designs and needs. With a wide array of options, elegant designs and finishes we can match your architectural designs and requirements.
Record Automatics Swing Door Openers
6100 Series Low Energy Operator
This low energy swing door operator is designed to automate doors to keep your door ADA compliant. The efficient Eco-Pulse motor quietly controls the swing of the door through the opening and closing cycle as well as in windy conditions ensuring closing. Click Here for the 6100 Brochure
1/8 HP Motor
Swiss Precision Microprocessor Technology
Interior Doors Doors weighing up to 175lbs
Onboard lock relay
Fire Door operator
1 year warranty
Record 8100 Heavy Duty Opener
The Record 8100 series auto operator comes with the same Swiss Precision Microprocessor technology as the 6100, yet boasting a strong motor and a few upgrades it can handle much heavier traffic, larger architectural doors or fully automatic requirements. Click here for the 8100 Brochure.
1/4 HP Motor
Efficient Eco-Pulse Motor control
Door coordination for doors with security astragals & flush bolts
Exterior & interior doors weighing up to 400lbs
ANSI 156.10 Fully automatic capabilities
2 year warranty
Power Assist for when door is used manually
Stack Pressure Management to counteract windy conditions increase motor torque to ensure closing
Electronic Dampening to counteract forces on door when cycling
Power Close to electronically control the last 10 degrees of closing through programming
UL Fire Door Operator
OHC Overhead Concealed
Boasting the same proven 8100 HD motor and microprocessor the Record 8600 & Record 8700 OHC series are the perfect auto operator for concealed over head designs.
The 8600 is for center hung applications where the 8700 is for offset pivots and butt hinges with a a concealed slide track arm that controls the door with more leverage then the 8600. Please see the 8600 OHC Brochure.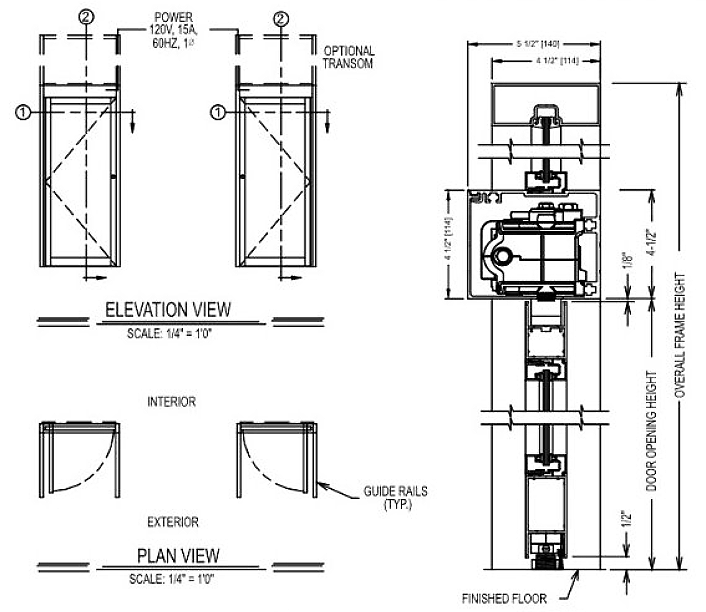 Clean Room Applications
Boasting the same 8100 HD auto opener the Record 8300 series for clean rooms is designed to meet stringent cleaning of clean room requirements.
The cover comes with a 35 degree sloped header in polished stainless steel finish so water runs off. Please see the Record 8300 brochure.
Record C127 INF auto operator
This heavy duty in floor automatic door opener is Records solution for historic arched doors or for all glass doors with a minimalistic header detail.
The C127 auto opener is IP 69 rated for water submersion and can handle doors up to 5′ wide by 13′ tall at a max weight of 800 lbs. Please see the C127 in ground automatic door opener brochure.
Contact us at 403-650-5232 or email service@limitlessdoors.com for a quote or for help with product selection.
Record Automatics Sliding Doors
Record 5100 Series
The Record 5100 Series automatic sliding door is a Swiss American design that is more advanced then competitors by utilizing 32 bit microprocessor technology from Switzerland and an American design of automatic sliding doors to meet all ANSI safety standards.
There is no mistaking why Hospitals, Supermarkets, Hardware stores, Facilities and Institutions make Record their brand of choice for automatic doors.
The Record 5100 is one of the quietest and most advanced sliding doors on the market. Utilizing silent microprocessor driver gear reduction belt drive operation to provide a safe, secure and attractive entrance. Click here for the Record 5100 series brochure.
Vast Catalogue of configurations & finishes available
LED S.M.A.R.T. Panel display is standard
2 year standard warranty
25 watt standby usage & 100 watt maximum when in use
Automatic resizing of door opening based on traffic flow
Microprocessor records system/user faults for diagnostics
Activation Sensors
Safety sensors to reverse door
Safety Photoeye beams
Electric lock available
Battery Packs available
Exit devices for emergency egress available
Integrate into any security systems
S.M.A.R.T. LED Display Panel
Record automatic sliders come with a LED S.M.A.R.T. panel standard that acts as a program switch. It also displays system errors that would be stopping the door from operation.
The panel will let you know if a door is broken out or an obstruction is recorded giving the end user a chance to repair a simple problem before calling a technician in.
Automatic Sliding Door Configurations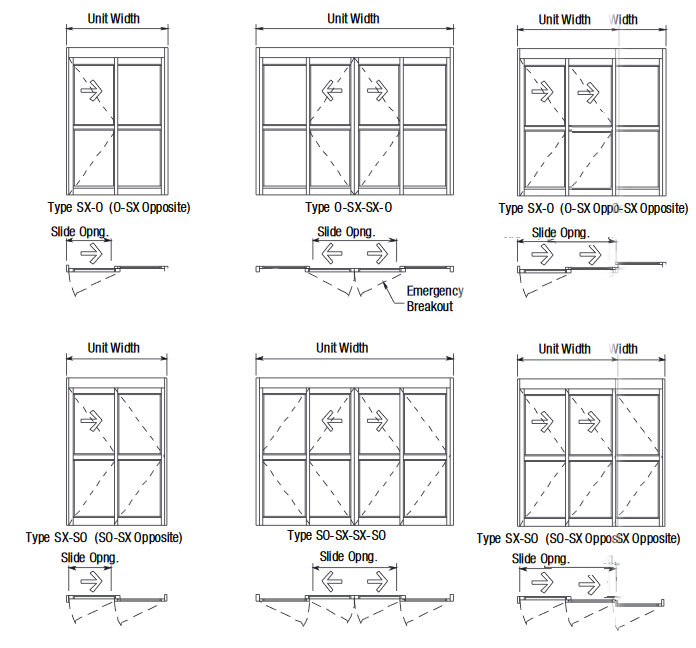 All Glass Automatic Sliding Doors
The Record 5200 series caters to all designs that require the elegance of an all glass automatic sliding door.
Boasting 12mm all glass doors with polished edges and 3″-6″ door rails that can be finished in architectural cladding or custom paint finish. Click here for Record 5200 series brochure.
Heavy Duty Applications
The Record 5300 series utilizes dual motors for heavy duty applications when automatic oversized or over height door leafs.
The 5300 series is rugged and reliable that will exceed expectations when only the mammoths of doors are designed for that unique look.
Can also be used for industrial door uses.
"Doors by others"
When you want to automate wood, hollow metal or a customers supplied door leaf ask about the Record 5600 series.
The 5600 series comes with hardware to mount a vast of majority of custom doors with breakout capabilities in a standard 5100 series package. Click here for door prep tech sheet
Record Fit – Stanley Door Conversion
The Record Fit is a kit that retrofits into a Stanley 2000 automatic sliding door header. We keep the header, glass and door leafs while breathing new life into the electronics. We would remove all of the old sub par electronic components and clean the header out. We would then install the Record Fit package which would consist of a Record Swiss precision motor, gear box, control board, LED S.M.A.R.T. panel, new sensors, wheels and guide.
This will breathe another 7-12 years into the already failed motor and control board while giving it a new 2 year warranty on electronic parts. This would remove the sub par electronics and replace with a high-tech 32bit processing unit with sensor monitoring and automatic door resizing based off of pedestrian traffic flow.
Contact us at 403-650-5232 or email service@limitlessdoors.com for a quote or for help with product selection.
Record Automatics Gallery
Automatic Door Gallery